GC3F Work for NOAA/Floragenex Featured in article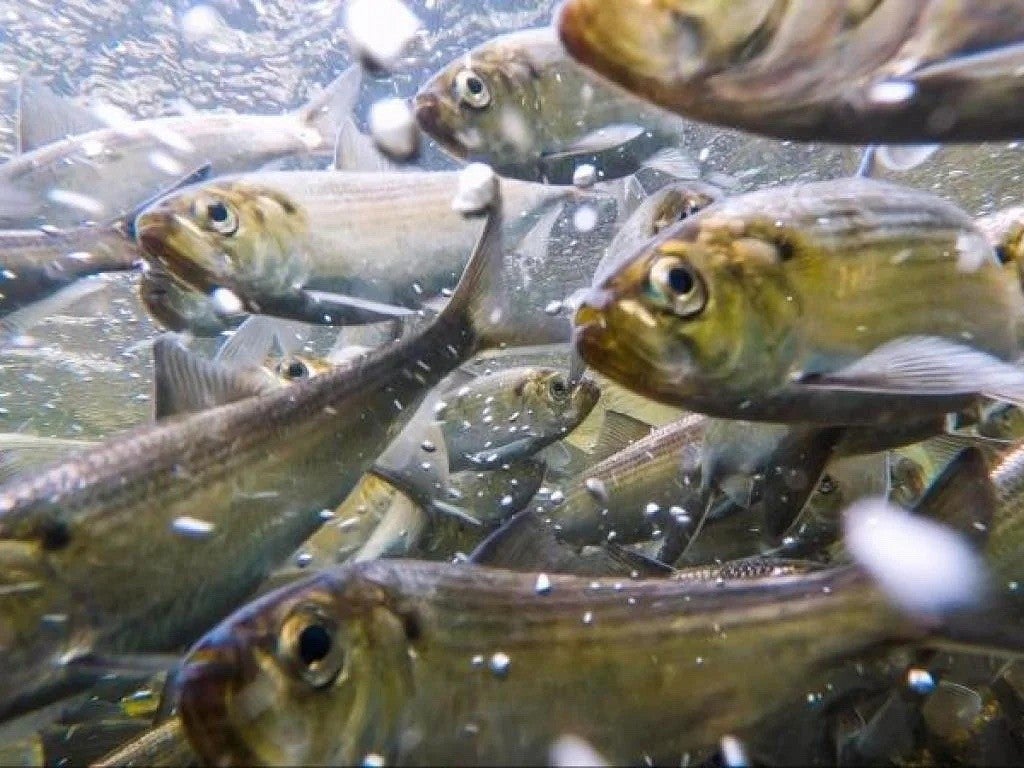 GC3F recently performed PacBio Iso-seq sample prep and sequencing that was used to build a reference transcriptome for a species of river herring currently being studied by NOAA with the help of GC3F partner Floragenex Inc. This transcriptome will be used to analyze large numbers of Illumina RNA-seq libraries (also generated by GC3F) in an effort to shed light on why some populations of these fish are continuing to struggle in the wild despite habitat restoration and dam removal efforts. Read more about the project in this article!
__________________________________________________________
GC3F IS NOW A CERTIFIED SERVICE PROVIDER (CSP)
FOR PACBIO SEQUEL II SERVICES !!!
Here at GC3F, we continue to expand our capabilities in long-read PacBio Single Molecule, Real-Time (SMRT) sequencing for generating high-quality genome assemblies, comprehensive transcriptome analyses, structural variant analyses, and epigenetic information.
As a proven provider of PacBio services since 2017, and now a Certified Service Provider starting in 2021, we offer the Sequel II System for affordable, high-throughput studies of microbes, plants, animals, and humans.
PacBio SMRT technology consistently produces some of the longest average read lengths available in the industry. These long read lengths combined with high consensus accuracy (up to 99.99% = Q40 -- or better!), uniform coverage, and simultaneous epigenetic detection means that SMRT Sequencing delivers valuable insights that previously have been unavailable to the scientific community.
GC3F has achieved the PacBio Certified Service Provider status by undergoing a rigorous validation and training process. The certification shows that our lab can deliver the highest-quality services for SMRT Sequencing platforms.
Contact us at genomics@uoregon.edu to get started on your next SMRT Sequencing project, and create your iLab account to submit your samples today!
__________________________________________________________
NEW POLICY ON DATA RETENTION
We have had an increasing number of requests for the retrieval of old sequencing data from our archive. While we are always happy to help whenever we can, a couple of issues have arisen surrounding this:
1) Our sequence data archive should not be relied upon as a secure storage location. Old data is written to single, non-redundant drives, and the probability of hardware failure is significant. We have elected not to include the cost of long-term secure data storage in our sequencing rates.
2) Locating and re-posting old sequence data for download takes a significant amount of time, and there is a cost associated with that.
For these reasons, we are enacting the following policy: 
Your data will be available at the indicated URL for 30 days from the date it was originally published. Please back up your data on at least two separate hard drives, preferably in multiple geographic locations (e.g. work and home). We recommend doing this immediately.
If you have lost your data after the 30 days have passed, we maintain a cold storage system as a last hope to retrieve your data. This cold storage system is a minimal effort, and is *not* designed for the longevity of your data (i.e. single hard drive storage, likely to fail).
If you have experienced a data loss event, please submit a Data Retrieval request through our iLab site under the "Request Services" tab.
Each lane or cell of data incurs a $100 fee upon successful retrieval. GC3F makes no guarantee on the timeliness of a data retrieval attempt. GC3F is not responsible and does not provide any warranty for data that have been published more than 30 days prior.